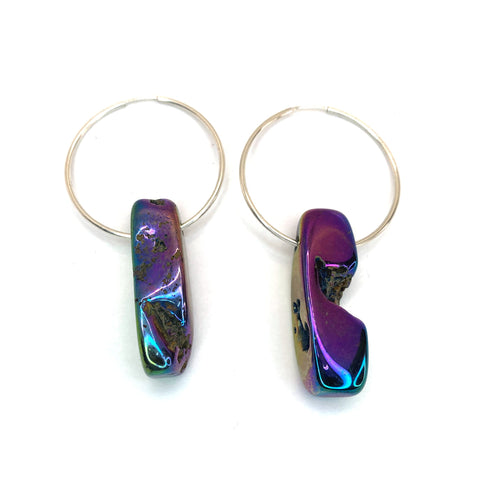 Titanium Quartz Oblong and Large Silver Hoops
These are a limited edition pair of MPR Hoops! Finished with oblong iridescent titanium-coated quartz on sterling silver endless hoops.
EAR HOOPS: Endless Hoops in sterling silver. The Endless Hoops are hollow and a little bit lighter and can be worn with an extra safety backing.
DIMENSIONS: 2.50" diameter
FEATURES:
Hypoallergenic materials
Travel-Friendly with metal memory (the pieces are collapsible and can return to shape after a crushing)
See the MPR x Hoop Edit for Spring 2021 in action here:
---
We Also Recommend