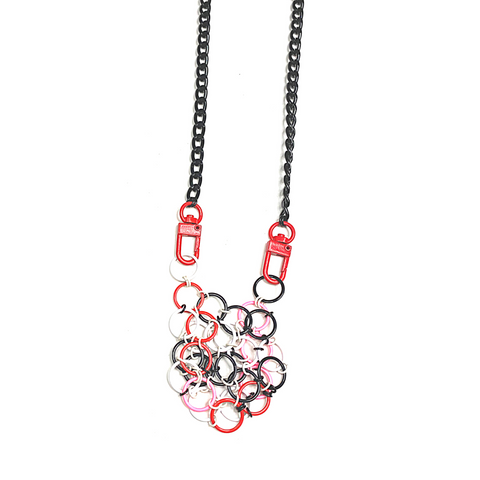 MPR x THE IMAGINARIUM: Skittle Airpod Holder
Woven chainmaille airpod holder purselet pendant fabricated from powder-coated knit stitch markers with an 36" detachable purse strap.
Dimensions:
Length around neck: 36""
Purselet/Pendant: 2.25" x 2.25"
Detachable Purselet Strap/Necklace: 36" length with double clasp
Composition: Stainless steel o-rings with black aluminum strap/chain.
20% of sales donated to We Wield the Hammer.
See this piece in action here:
---
We Also Recommend