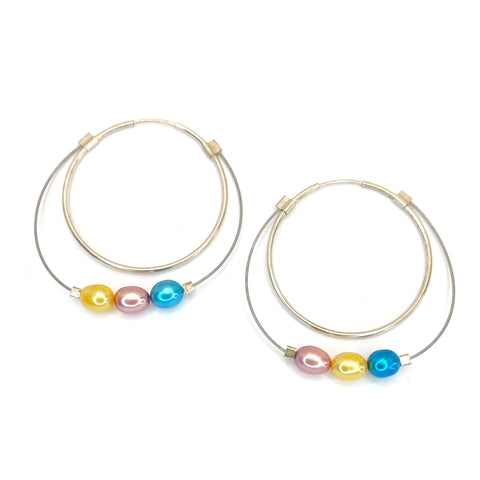 Large Stone Hoops in Pastel Primary Pearls and Silver
These are a limited edition pair of MPR Hoops! Flexible, light woven stainless steel mini cable finished with nylon for a smooth feel. Each piece is hand finished with little accents of sterling silver and pastel colored freshwater pearls.
EAR HOOPS: Endless Hoops in sterling silver. The Endless Hoops are hollow and a little bit lighter and can be worn with an extra safety backing.
DIMENSIONS: 2.00" diameter
FEATURES:
Hypoallergenic materials
Travel-Friendly with metal memory (the pieces are collapsible and can return to shape after a crushing)
See the MPR x Hoop Edit for Spring 2021 in action here:
---
We Also Recommend